Elite Surf Coaching Performance Centre was located in Fuerteventura, Canary Islands, known as the European Hawaiian Islands.
Our centre is in Bali now, this is why we are only available on certain dates in Fuerteventura.
Please check our dates and locations on the home page.
World class coaching for all surfers – Take your surfing one step ahead!
Guided Surf
Sessions
Good positioning, wave knowledge & timming, is essential in surfing.
Where to sit at the line up, where to trim the wave and do the manouvres for a more efficient ride, are some points that the coach will work with you in the session. The coach will be the voice of your conscience in your guided surf session.
Video
Analysis
Video Analysis is the core training tool in our coaching programs, allowing the surfer to visualise and understand how to improve their surfing.
The coach will film the waves surfed, after the session he will go through your waves in detail.
Functional
Training
Performing exercises focused on agility, balance, flexibility and body alignment (posture) will help prevent injuries and increase efficiency in your movements while surfing.
Carver
Surf skateboarding helps you to improve your surfing technique in a never ending wave.
Pukas Test Program
You will be able to test the latest Pukas models from some of the most outstanding shapers worldwide for free. Each model will be available during certain dates.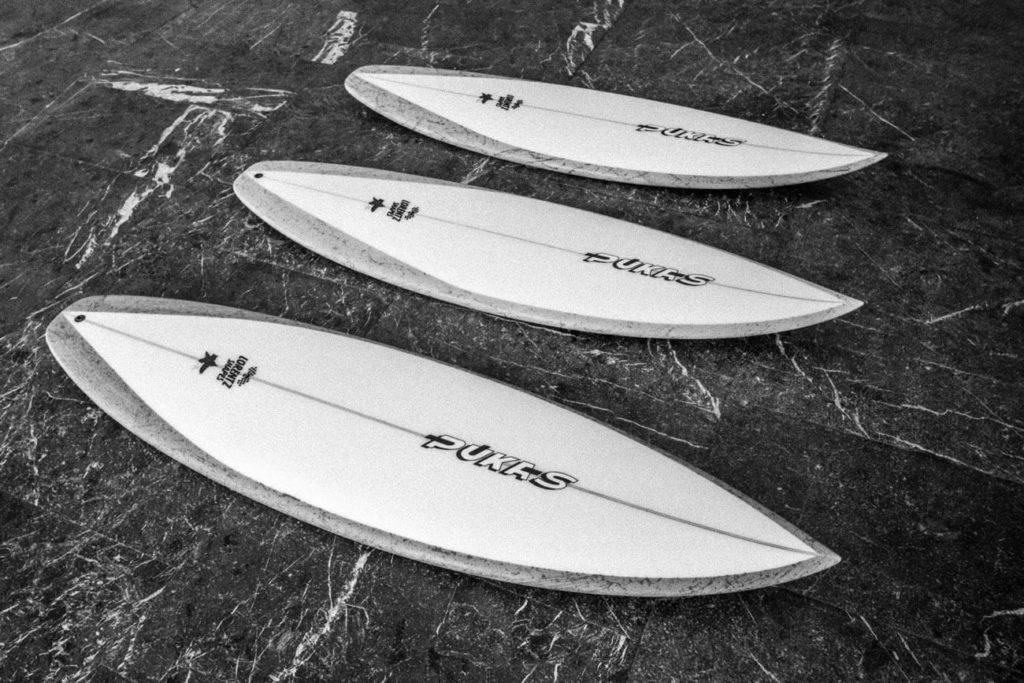 Prices
& Packs
You can combine the different sessions you want and create your own pack.
Note, Surf Coaching sessions generally start at 7.00 am, and last for around 5-6 hours.
The following prices do not include transport, surf gear, meal, etc. If you want help with gear, transport or accommodation please contact us.
3 days basic pack
Adult Surf Camp
Camp includes:
3 x surfing sessions
Video analysis
1 x Carver training
5 days basic pack
Adult Surf Camp
Camp includes:
5 x surfing sessions
Video analysis
1 x Carver training
7 days basic pack Adult Surf Camp
Camp includes:
7 x surfing sessions
Video analysis
2 x Carver training
960€
Private Surf Coaching 1:1
Includes:
Selection of convenient beach
Identification of personal objectives
Video recording of the waves surfed
Video analysis
170€
Carver Session
Includes:
Carver training in skatepark bowl
Introduction to surf movements
Improve the surf movements and the technique
60€
Single room, shared room, hotel, rent a house, there are numerous options for all different budgets.
If you need help organising your accommodation, please get in touch with us.