Only Women´s Empowerment Retreat
A trip with recognized international Surf, Yoga, Photography & empowerment coaches, designed to spark the kind of soul connection that ignites a reclaiming of our innate power.
This project has been years in the making, and I'm so excited it's finally here! On every single all-women's surf trip I have ever coached, I have witnessed first-hand the transformation that occurs within 10 days; everything from building surf
skills that otherwise take years, to gaining a strong sense of self-confidence, and most of all seeing new experiences
empower women to go after everything in life that makes them truly come alive. The challenges, fears and obstacles that show up in the surf reveal exactly how we show up in all areas of life. As we overcome the psychological hurdles, life trans- forms immediately.
Awera has surf spots to suit every level of experience from gentle beginner-friendly waves to world class breaks. For this trip, I wanted to bring together four powerful female leaders to join me to share intellectual, artistic, spiritual and athletic portals and doorways to support, uplift and connect women from all over the world to step into their power and recognise their gifts.
Beginners are Welcome!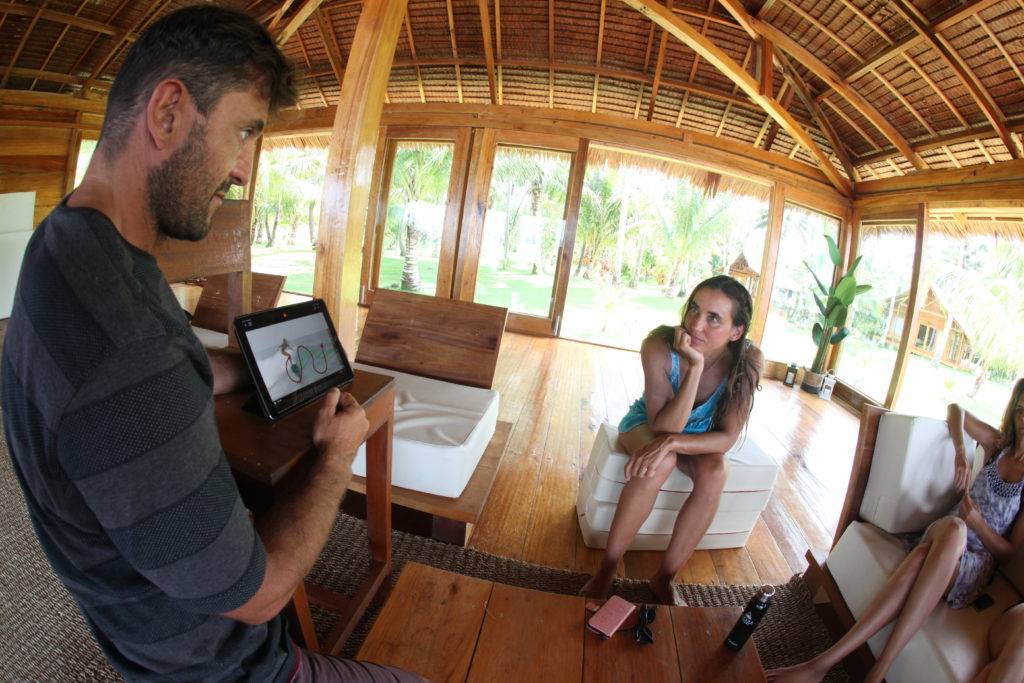 Mentawai, Indonesia
From 13th to 23rd of March  (10 nights)
Check in First day at 8:00 pm /Check out last day at 12:00 am.
ONLY WOMEN (ask for availability).
$3995 Usd
Dates: From 13th to 23rd of March 2020 (10 nights) ask for availability.
Price: 3995 USD
Included:
Shared twit or double suite (10 nights) in one of the most Luxury resorts in the Mentawai islands
Transfers from & to Padang airport (PDG) to Awera Resort and back using the ferry named MENTAWAI FAST = Airport pick up + transfer to hotel/harbour+ ferry's tickets (round trip)
Daily surfing boat trips and surf coaching session with Iván Villalba (video analysis, guided lessons, competition training)
All empowerment workshops (Janne Robinson, Brooke Elliston, Sarah Lee and Ivan Villalba)
Yoga workshops with Brooke Elliston
Snorkelling & fishing in crystal clear waters
Visit local islands/beaches
Profesional photos by Sarah Lee
Tax included (surfing tax $80)
Not included:
Airfares, flights
The costs for loading the baggages on the ferries are NOT INCLUDED
Beverages, soft drinks & alcohol
Digital photographic and video coverage (available at extra cost). For personal content a local photographer and videographer is 200USD for photos and 200USD for videos (or 300USD for both)
Mandatory personal travel insurance for accidents, injuries and medical costs (*must provide proof of insurance)  * Transport to Padang in case of emergency.
tips
Welcome to a once in a lifetime adventure in Mentawai, considered a paradise for both surfers. Whether you're an experienced surfer or an intermediate even beginner, we guarantee our surf coaching trip will exceed your expectations.
Limited spots. Ask for availability in 2020.